Pics taken 11/17/02

George Lane Park is located in Lancaster, CA at the corner of 55th West and Avenue L-8.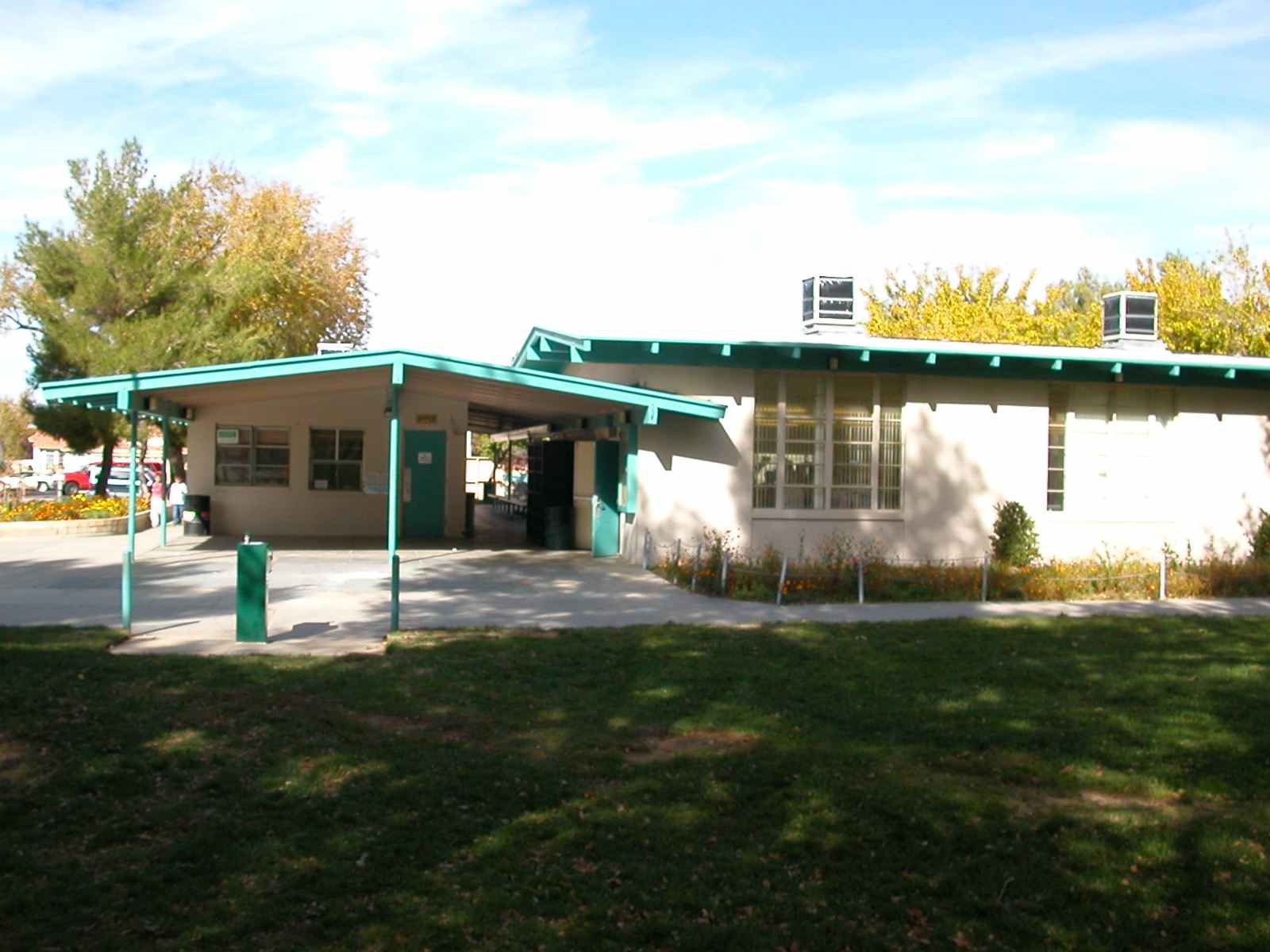 The facilities will hold up to 100 attendees, but we will limit the conference the first year to 50-75. The main room (seen in the picture above as the room on the right with two air-conditioners on top, and also below) can be configured using a room separator into two meeting rooms.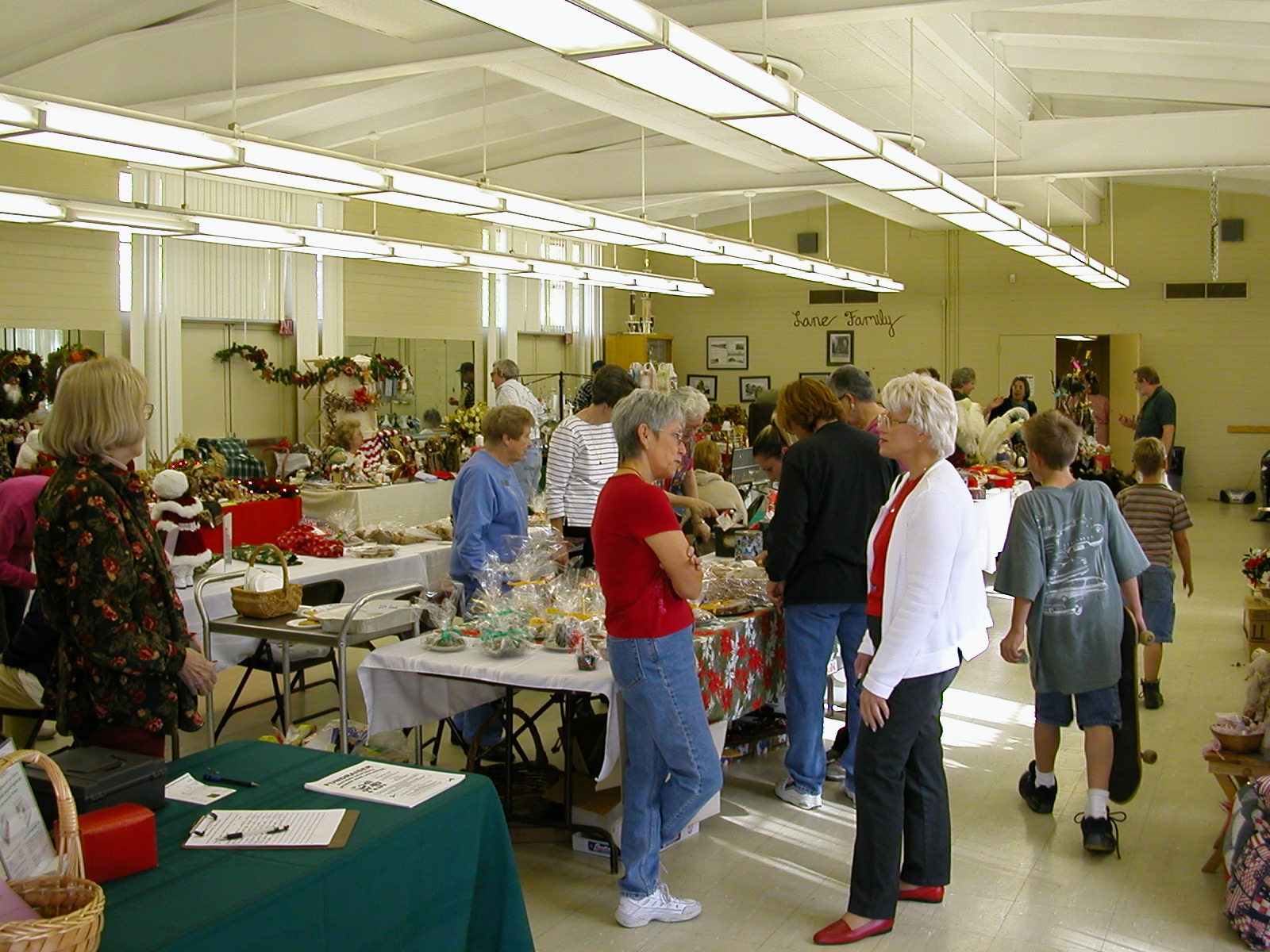 Main Room - 20' x 40' - Would need extension cords, power strips, and safety tape for power from wall outlets.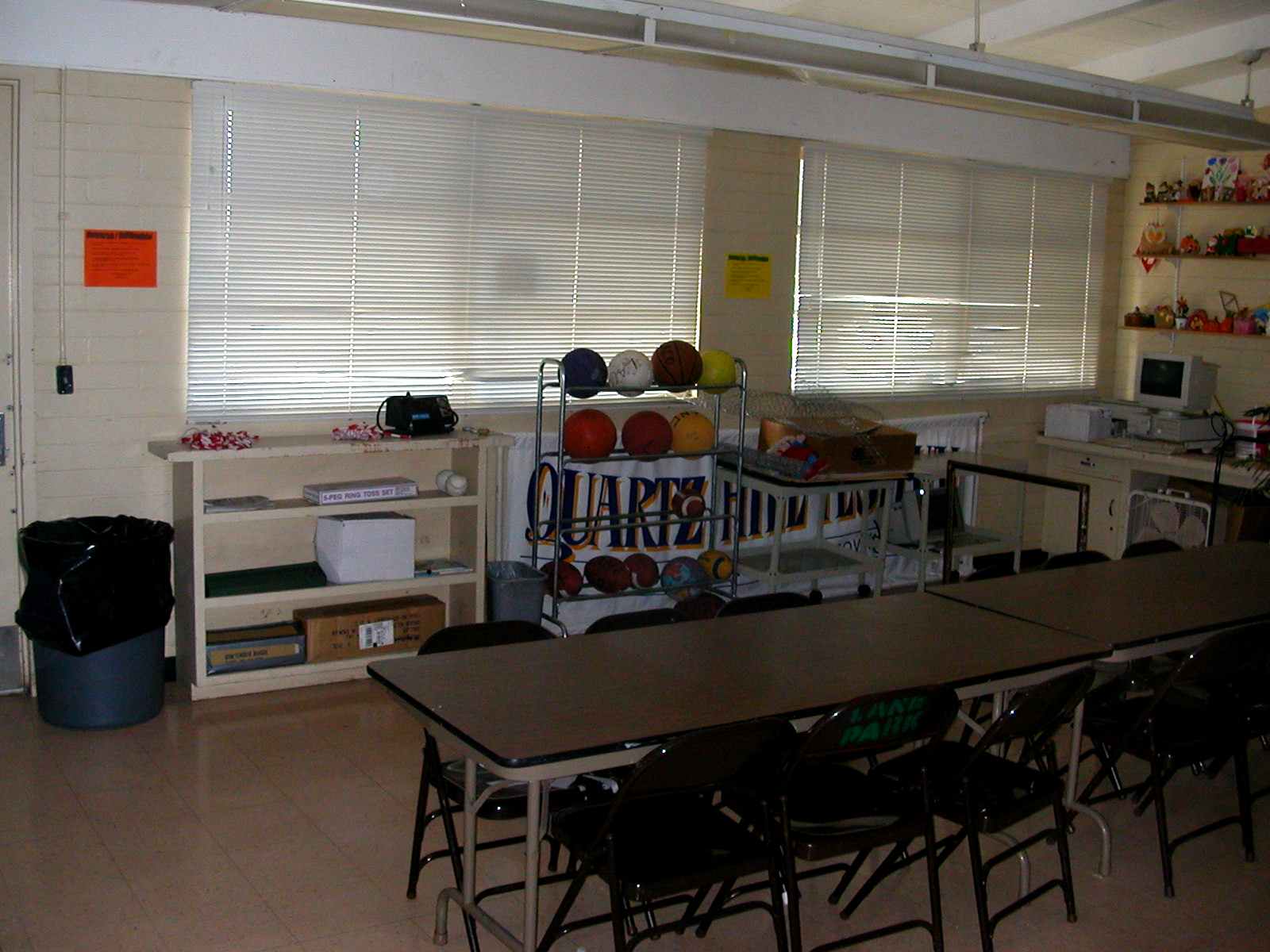 Craft Room - 13' x 18' - Would need an extension cord and a power strip for overhead projector.
There is a second, smaller room with a capacity of 25 persons called the 'craft room' that we could use for the third meeting area.
The area under the front porch would be perfect for registration, and the common area behind the meeting rooms would work out well for the telescope making efforts. There are trees for shade and running water. Bathrooms are located adjacent to the common area.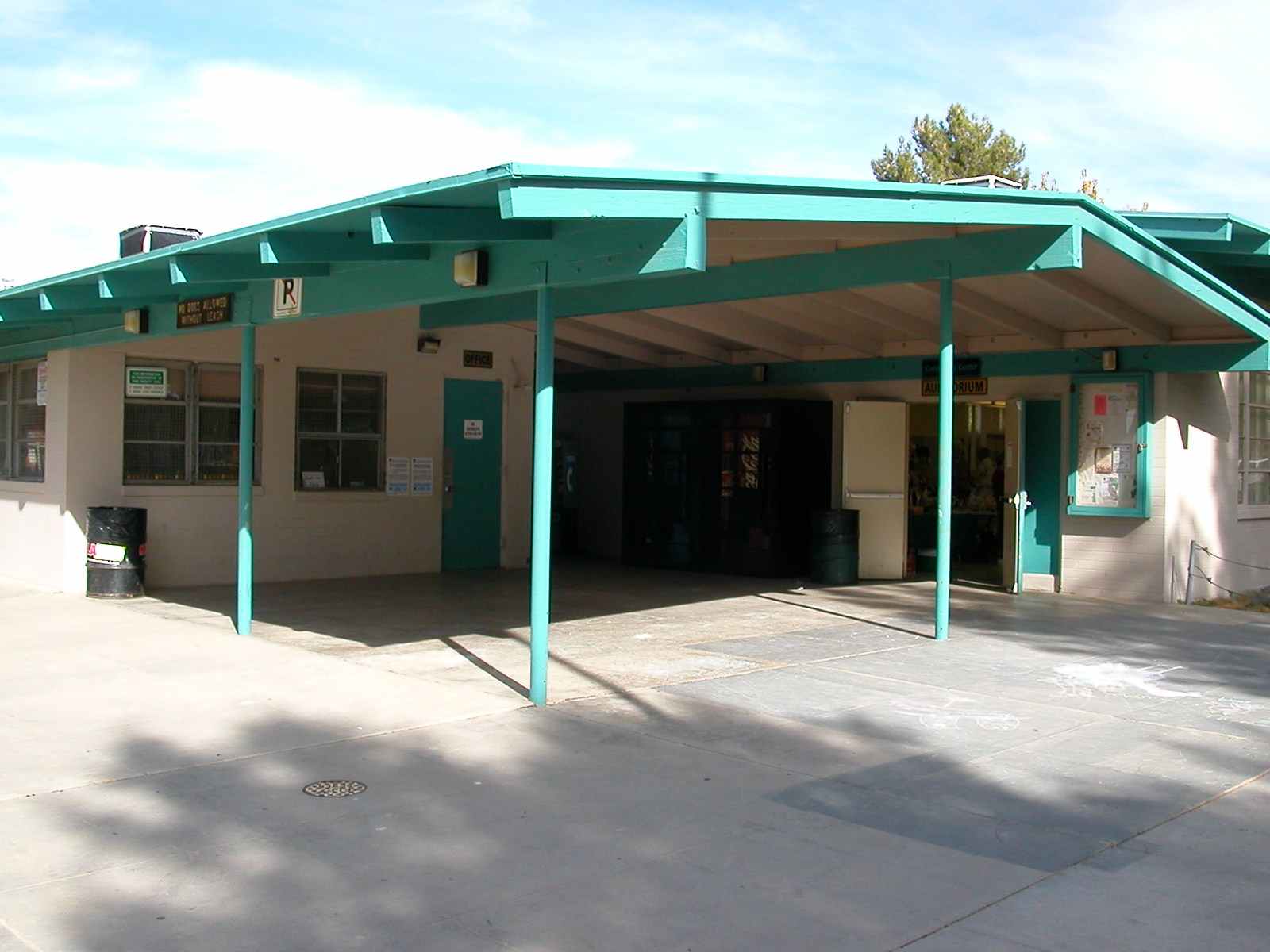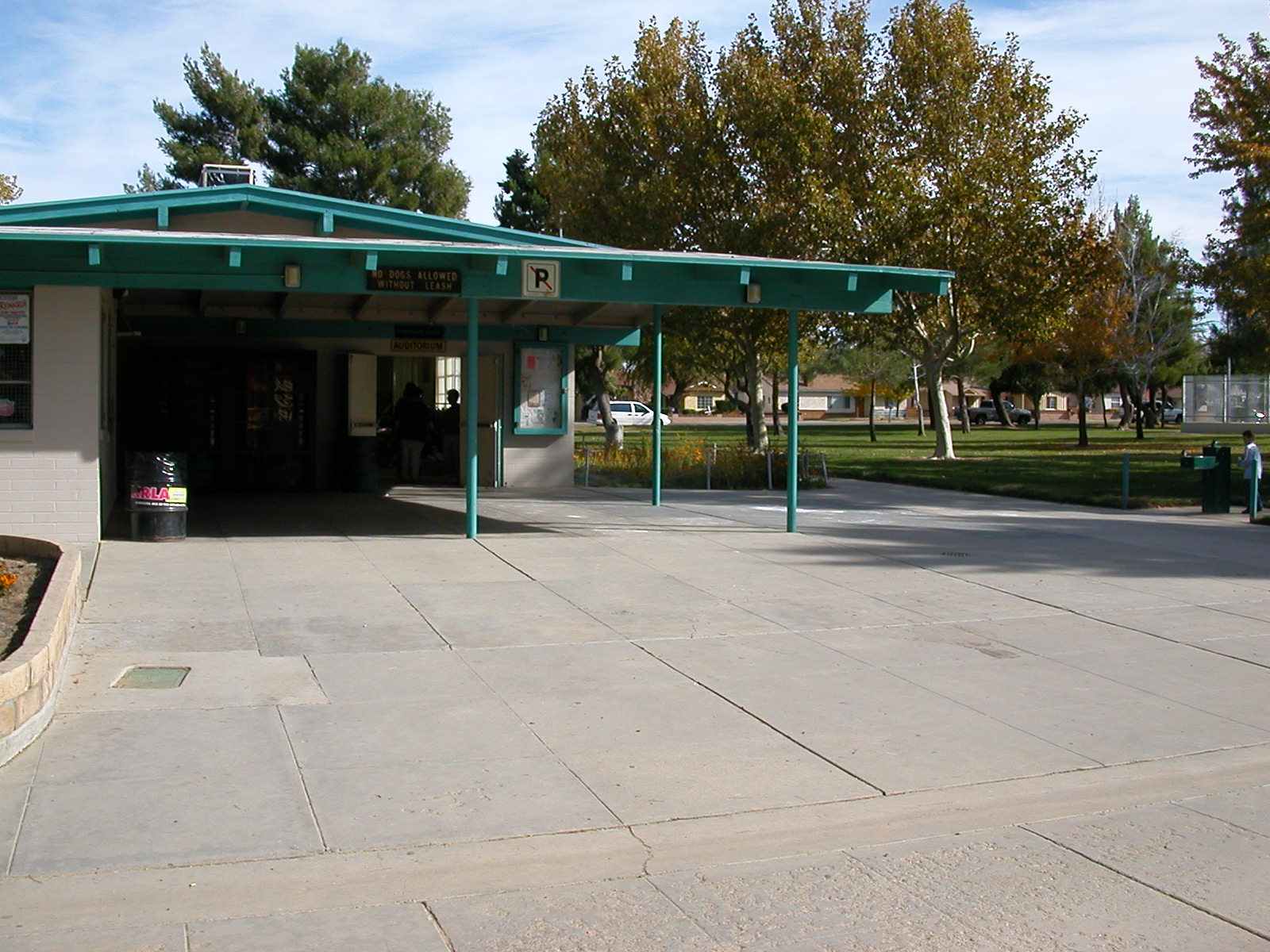 Covered Entrance Patio - Use for Registration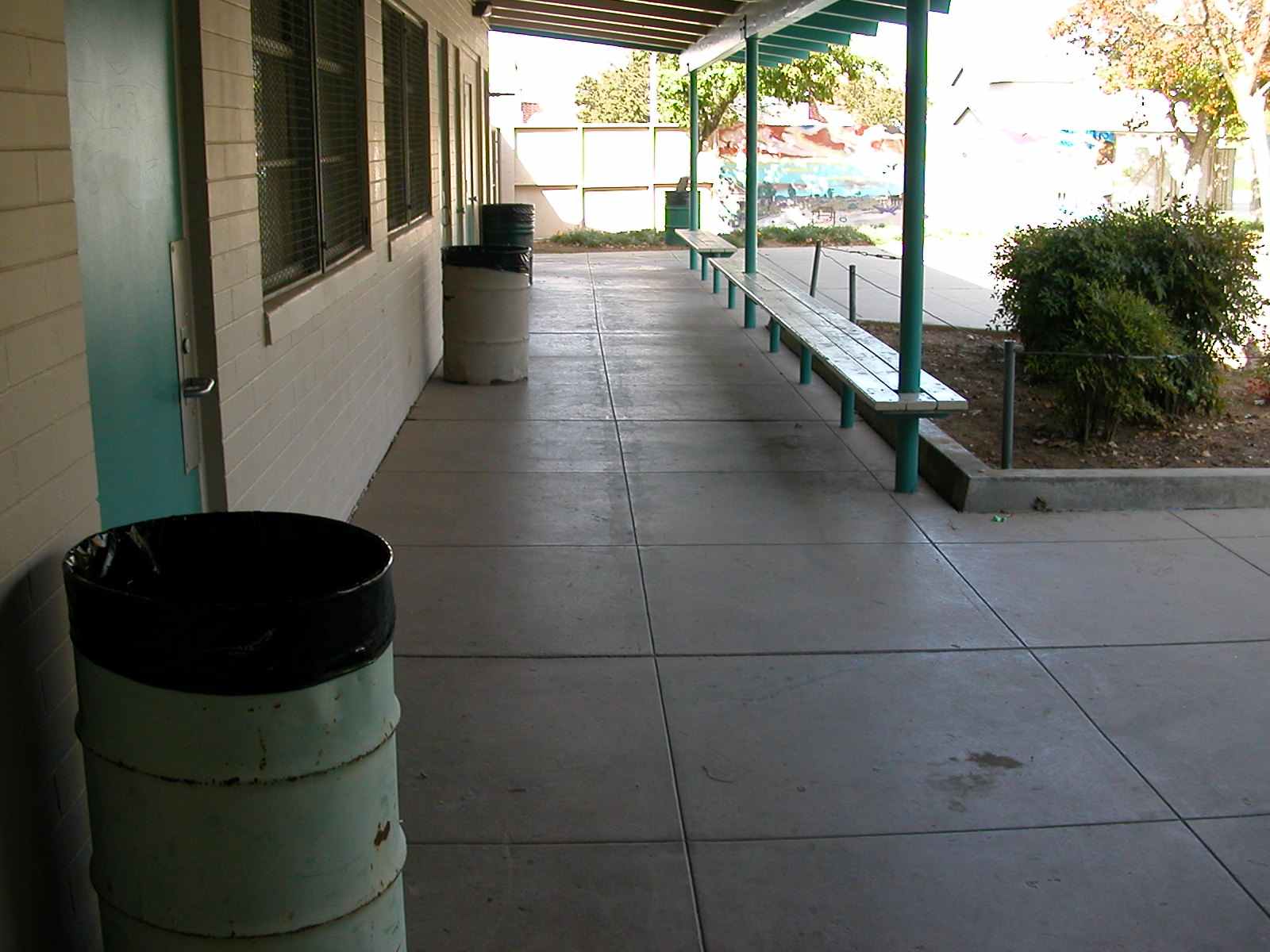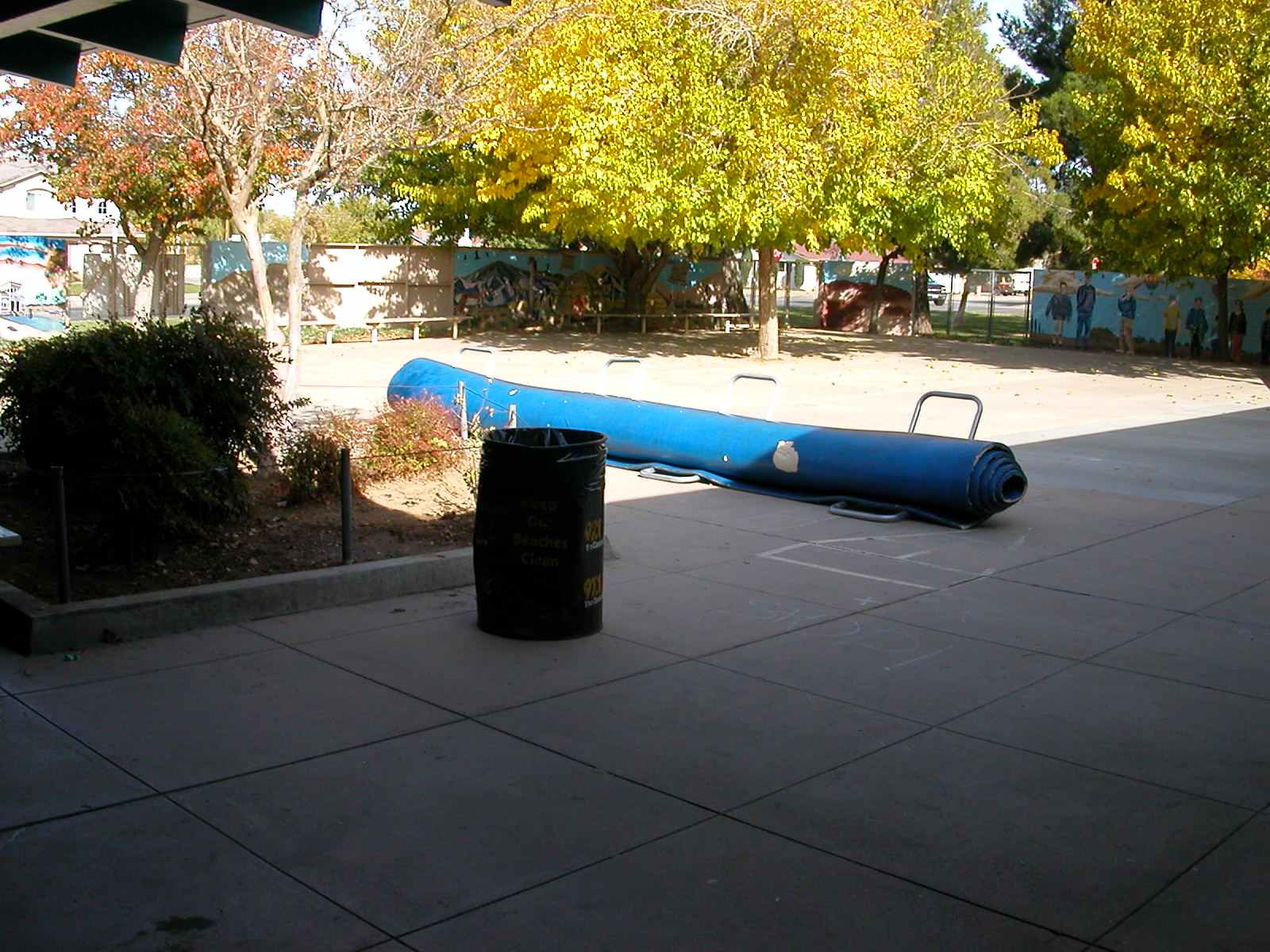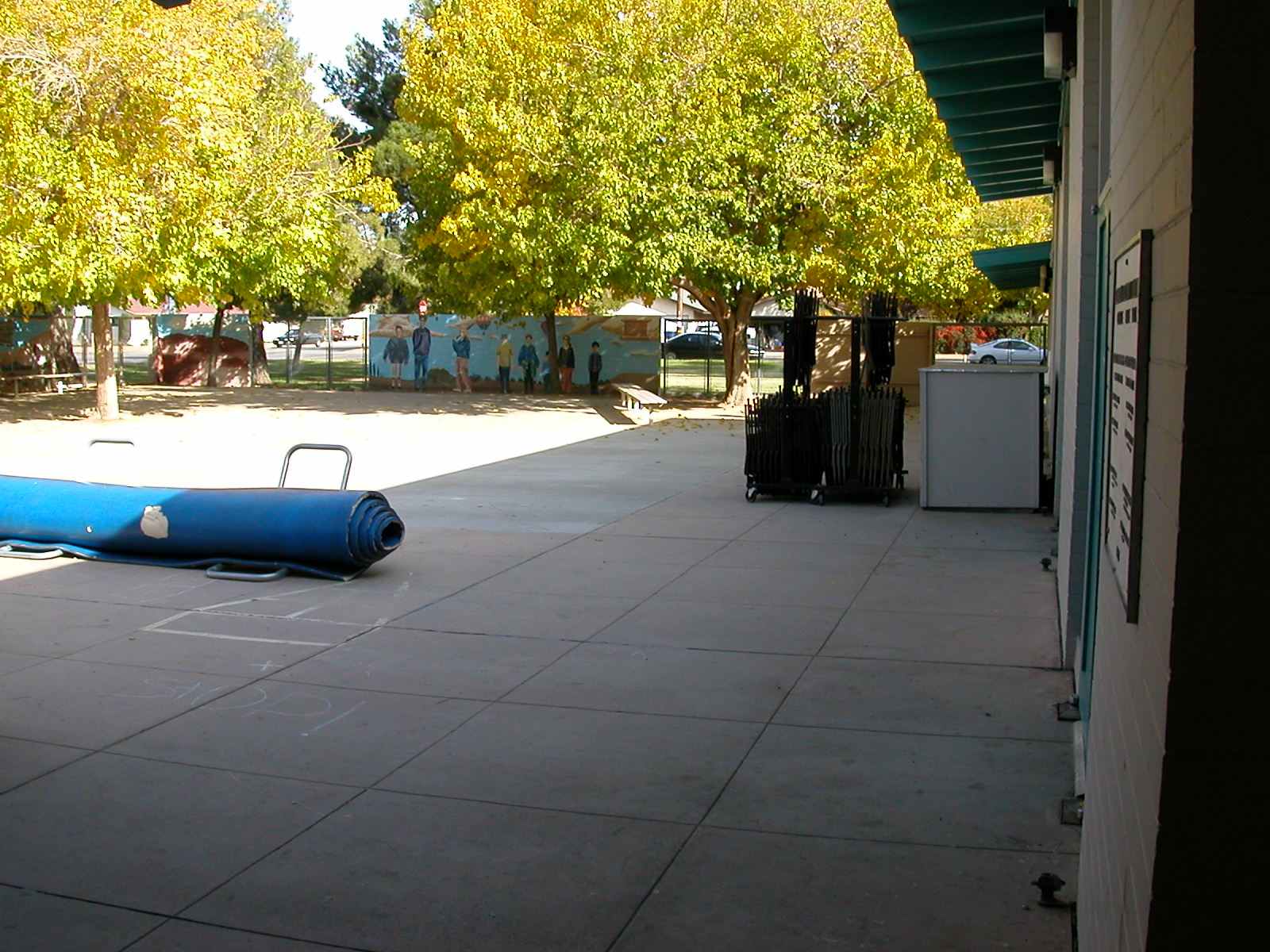 Common Area - Used for Telescope Making. Bathrooms are located behind the last doors on the left.
Just outside of the covered patio area is a barbecue and picnic area. While the grills are small, we might be able to set up a gas grill for the dinner barbecue, and tables and chairs could be set up for lunch.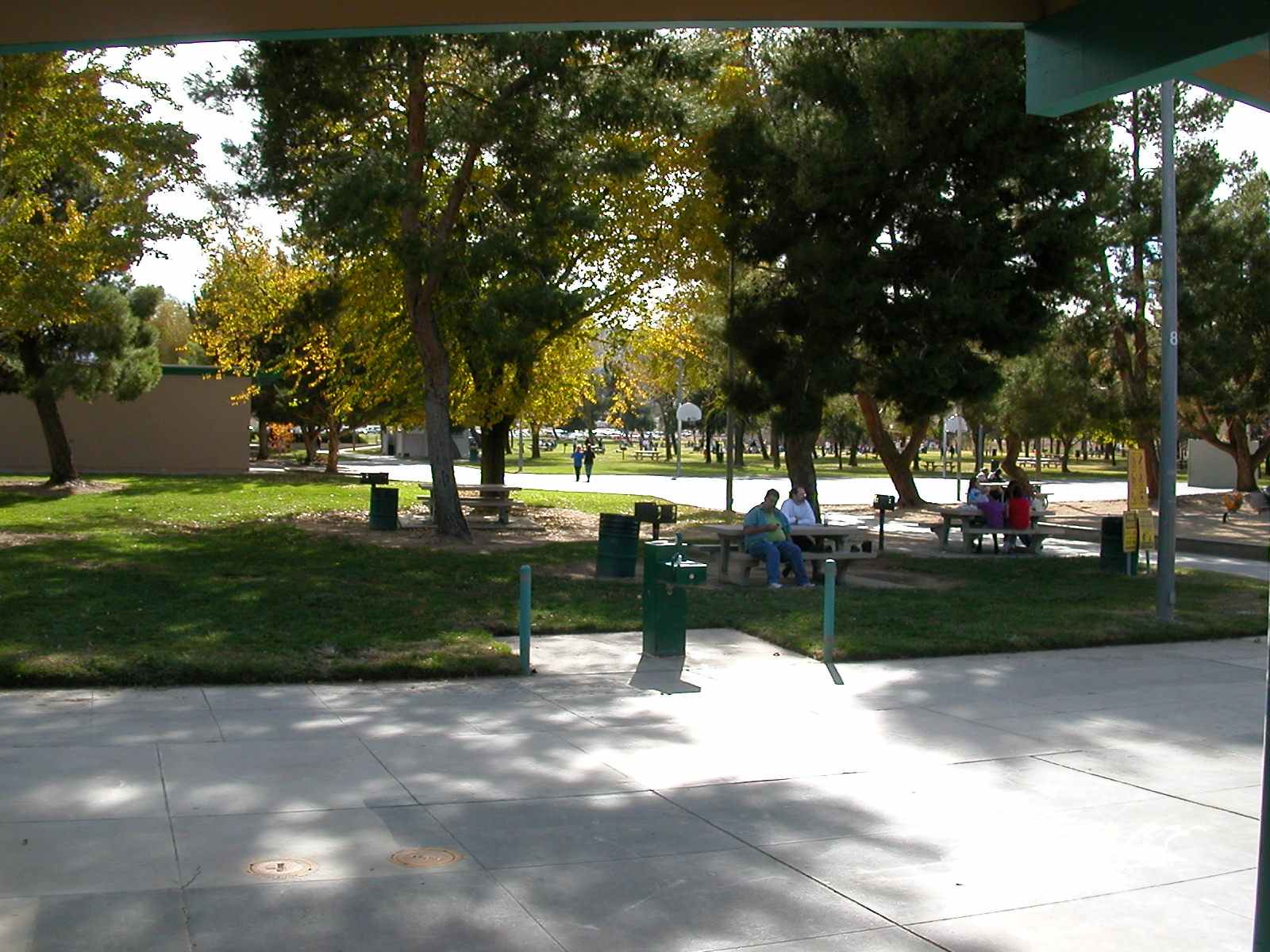 We have arranged for the lights in the park to be turned off for the evening star party. Telescopes could be set up on the baseball fields, with loading/unloading access right up to the scopes.